Decontamination
Clean as clean it can be
Aito Firework Holding Sdn Bhd
provide professional servicing in cleaning and hygiene. We are engaging DECONTAMINATION SERVICES includes physical cleaning, sanitization, disinfection and sterilization. Our expert team is qualified technician with most cutting-edge technique in chemical handling and equipment operations. Besides, we are highly rated as we offered the best satisfaction guarantee.
Decontamination is the process of removing or neutralizing pollutants such as microorganisms or harmful substances including chemicals, radioactive substances, and infectious diseases.
The purpose of decontamination is to prevent the spread of microorganisms and other harmful pollutants that could endanger human or animal health or harm the environment.
Contaminants or other names of exemptions are commonly used in the medical environment, including dentistry, surgery, veterinary science, food preparation, environmental science and forensic science.
Among the decontamination methods are physical cleaning, sanitization, disinfection and sterilization.
Physical cleaning
Physical cleaning is the process of removing unwanted materials such as impurities, infectious agents, and other impurities from an object or environment.
Physical cleaning using:
Soap & Detergent
But physical cleaning still leaves some germ behind.
Sanitization
Sanitization is a process whereby the number of microorganisms is reduced significantly, typically 99.99%.
Before sanitation, the surface of the item or place must be cleaned because chemicals such as chlorine and iodine react with food and oil. Sanitation is less effective for dirty surfaces. Some of the methods used are heat or chemicals:-
Heat- steam
Hot water
Hot air
Example: Hot water is commonly used in restaurants.
Disinfection
Disinfection is removal, deactivation or killing of pathogenic microorganisms usually by using disinfectants.You have to use the right types of disinfectants regularly on surfaces throughout your facility is critical in helping prevent the spread of colds, Flu, and other sicknesses.
Disinfectants:
Disinfecting wipes (Clorox, Lysol, or store brand will do)
Disinfectant spray (Purell, Clorox, Lysol, all make sprays that will work)
Isopropyl alcohol
Hydrogen peroxide
Sterilization
it refers to the process of eliminating and deactivating all forms of life, especially referring to microorganisms such as fungi, bacteria, viruses, spores, eukaryotic organisms.
Sterilization can be achieved by various means including
Heat
Chemicals
Irradiation
high pressure
Sterilization is different from disinfection because it reduces and eliminates all life forms and biological agents. After sterilization, the object is referred to as sterile or aseptic.
High touch surface to clean and disinfect everyday:
Doorknobs
Table surfaces
Hard dining chairs (seat, back, and arms)
Kitchen counters
Bathroom counters
Faucets and faucet knobs
Toilets (seat and handle)
Light switches
TV remote controls
Game controllers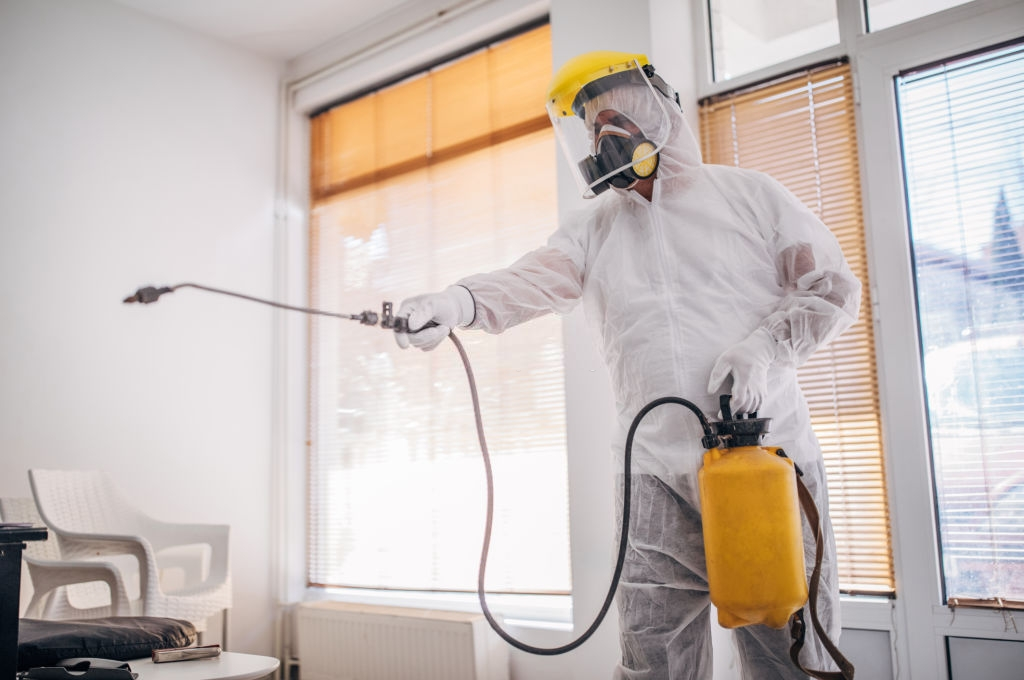 Get Quote
Fill the form below to get a quotation
OUR BRANCHES
Shah Alam (HQ)
Johor Bahru
Shah Alam(HQ) : No 11 Jalan Alfa D U6/D, Pusat Perdagangan Subang Permai, Seksyen U6, Subang Permai, 40150 Shah Alam, Selangor Phone : 03 - 7831 4791
Johor Bahru : 22G, Jalan Kempas Utama 1/1, Taman Kempas Utama, 81300 Johor Bahru, Johor Darul Takzim. Phone : 07 - 562 5534