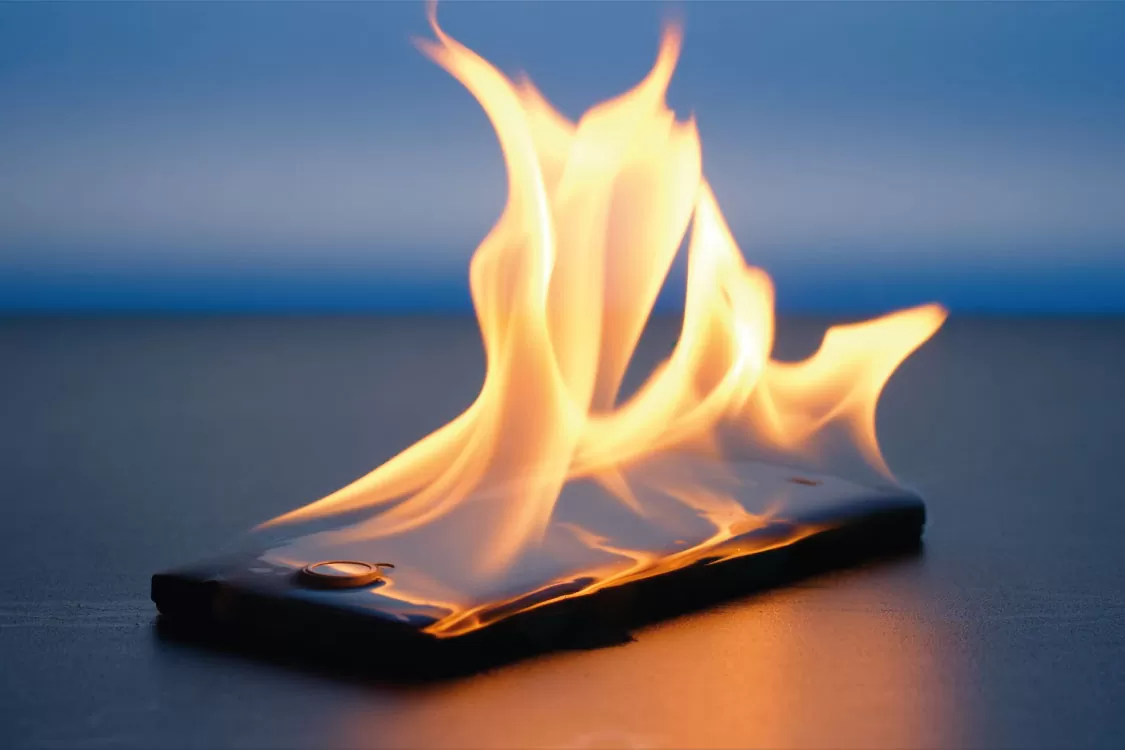 Lithium Fire Extinguisher
AITO Lithium Fire Extinguisher is eco-friendly and made of vermiculite, a natural mineral. AITO offers superior performance for both controlling and extinguishing flammable lithium-ion battery fires. It enhanced fire extinguishing properties compared to conventional extinguishing products make it the only fire extinguishing agent of choice for lithium-ion battery fires. 
AITO Lithium Fire Extinguisher is applied as a mist. Particles of vermiculite in the mist are deposited on the surface of the burning fuel, forming a film on the fire. This film dries instantly and due to its high aspect ratio the platelet particles overlap and stick together creating a non-combustible oxygen barrier between the fire and the atmosphere.
It's high-performance Lith-Ex extinguishers are designed to fight high-risk, limited-size fires. are suitable for confined spaces such as apartments, hotel rooms, vehicles, public transport, aviation, marine or special leisure and process areas, where in any case fires must be suppressed in their early stages before they develop into a fully established fire.
Lithium-ion battery fire can come from :-
How does AITO Lithium Fire Extinguishers Work?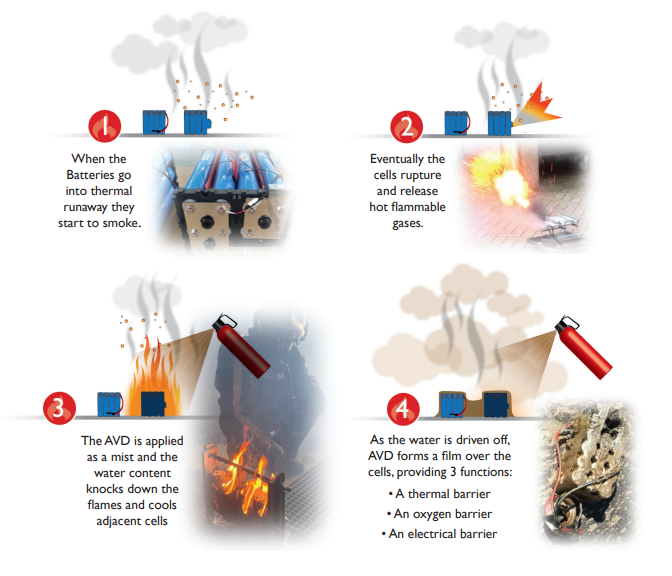 LITH-EX Fire Extinguishers
AITO offers a range of lithium battery fire extinguishers to help fight the flames and prevent the propagation of fire. Ideal for use in factories, offices, and other locations where lithium battery technologies are prominent.
For Mobile Phone & Laptop Repair Stores
Under 60 WH
Approx. Discharge Time 90 seconds
For Home & Office
60 – 100 WH
Approx. Discharge Time 25 seconds
For Workshop
100 – 250 WH
Approx. Discharge Time 50 seconds
For Battery Recycling Facilities
250 – 500 WH
Approx. Discharge Time 120 seconds
For E-Scooter & E-Bike Manufacturers & Rental
500 – 750 WH
Approx. Discharge Time 180 seconds
For E-Vehicle Charging
Over 750 WH
Discharge Time 3.5 minutes
For Energy Storage
Over 750 WH
Discharge Time 7 minutes
At AITO Firework Sdn Bhd, we do sell fire extinguishers among an extensive range of fire safety equipment. In addition, we offer education and training to help you, your organization or your business to operate the equipment effectively. To inquire further, contact our friendly team today