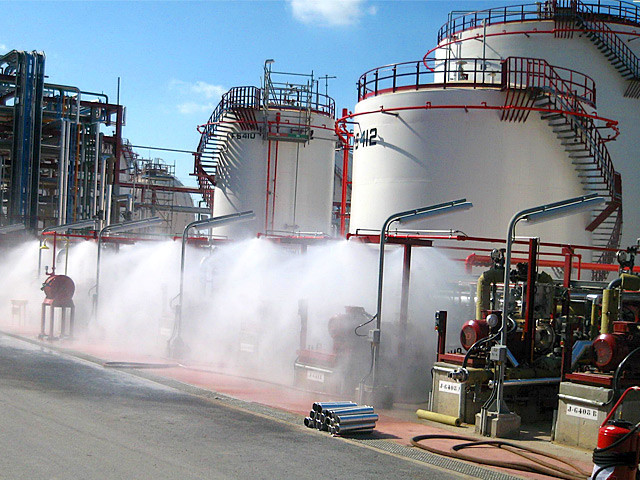 A specific permanent pipe system called a "water spray system" that is connected to a dependable pressurised water supply source and has water spray nozzles on it for use on the area or equipment that needs to be protected. By connecting to an automatic detection and alarm system, the system can be operated automatically, manually, or both.
Water spray systems are typically used to protect openings in fire walls and floors as well as flammable liquid and gas storage tanks, pipes, pumping equipment, electrical equipment including transformers, oil switches, spinning electrical machinery, etc. from fire.
The water supply is linked to the pipe system through an autonomously operated Deluge Valve, which starts the water flow. Automatic detecting devices that are mounted alongside water spray nozzles are used to trigger automatic actuation.
2 Types of Water Spray System
The good news is AITO has capable technician that can possess the required abilities and information.