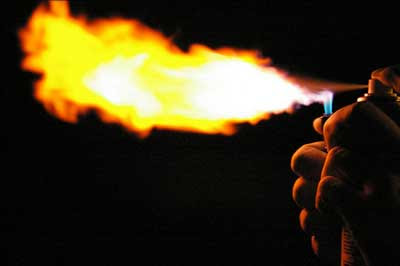 Aerosols are a powerful new alternative to conventional special hazard fire protection.
Class A, B, and C flames can be effectively put out with an aerosol fire fighting equipment. When it detects a fire, the vaporized particles it has inside change into gaseous and solid particles to put out the flames. It can be used to extinguish fires in enclosed spaces, on plastics, flammable liquids, and more.
By instantly surrounding the flame with microparticles, the Aerosol Fire System functions. These particles absorb heat, cool the fire, and finally put out the fire. After 10 to 15 minutes of inactivity, the aerosol effect resumes, preventing re-ignition.
Aerosol Fire System Advantage
Condensed Aerosol Fire Suppression System
Aerosol fire-extinguishing agent – a special solid chemical, when electrically activated, produces combustion products – micron-sized dry chemical particles and gas. The fire extinguishing aerosol is a mixture of dry chemical particles and gasses. Before being released into a protected area, the aerosol propels itself through a unique physical coolant, which absorbs and re-distributes heat, thus ensuring flameless discharge and uniform distribution of the aerosol within the area. 
Micron-sized aerosol particles exhibit gas-like three dimensional qualities that allow the agent to rapidly distribute throughout the enclosure and reach concealed and shielded locations. Homogeneous distribution is achieved in a matter of seconds, while long holding times help to prevent fire re-ignition.
Compact & Versatile
Smallest & lightest fire extinguishing system
Resistant to atmospheres with high humidity, corrosiveness and saltiness
Flexible choice of operation modes – either automatic, manual, electrical, or thermal Can be fully autonomous stand-alone systems when coupled with our TAD detection and activation devices – no power source or battery required.
High Performance
Fast response after detection of fire
Rapid system discharge – instantaneous extinguishing action
Low agent concentration
Easy Maintenance
No pressure cylinders
No moving parts
No gases or liquids, therefore no leakages
 No pipe work or manifold
Simple to install & re-commission
No maintenance required for aerosol modules. Only checks on electrical circuit required
Electrical Substations
Telecommunication Rooms
Server Rooms
Control Rooms
Electrical Cabinets
Marine Vehicles
CNC Grinders
Mining Vehicles
Heavy Transport Vehicles
Trains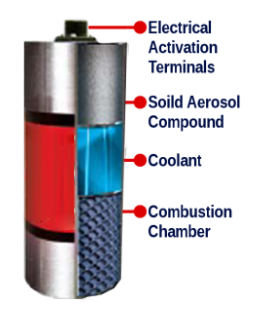 The good news is AITO has capable technician that can possess the required abilities and information.