AITO Smart Security System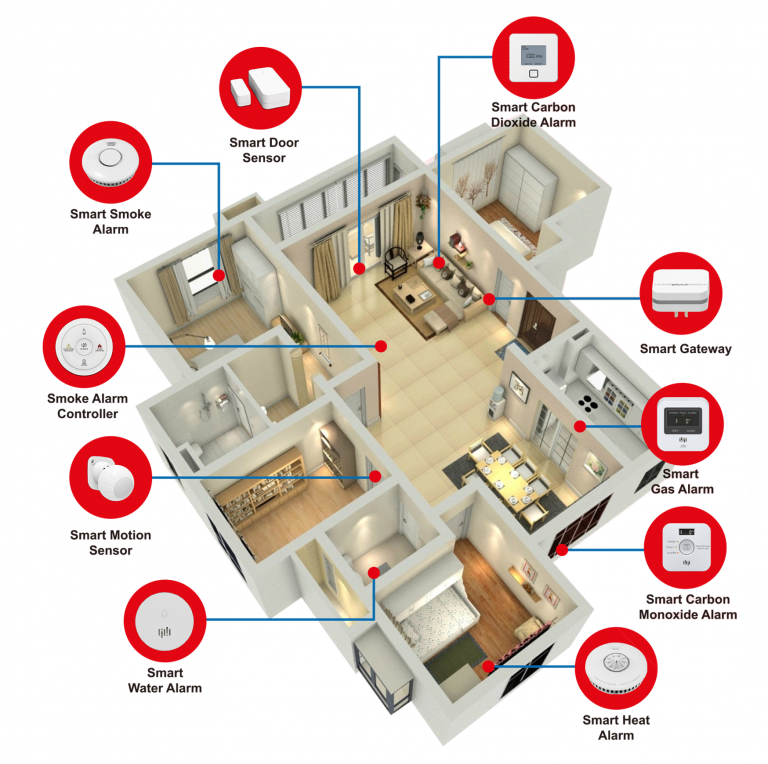 Figure above shows an Integrated fire detection for house.
Alert you when there is a gas leakage.
Alert you in case of flame episode
Alert you in case of smoke
Triggers an entryway chime when somebody approaches the front entryway
Alert you when kids enter confined region in the home, similar to storm cellar, exercise center or pharmaceutical bureau
Save vitality by utilizing movement sensor lightning in empty spaces
Notify you if pets enter territory where they shouldn't be.
Smart home is an exceptionally encouraging territory, which has different advantage, for example, giving expanded solace, more prominent wellbeing and security, a more reasonable utilization of vitality and different assets along these lines adding to a critical funds
Main elements of smart home:
Internal network – wire, cable, wireless.
Intelligent control – gateway to manage the systems.
Home automation – products within the homes and links to services and systems outside the home.
At AITO Firework Sdn Bhd, we do sell fire extinguishers among an extensive range of fire safety equipment. In addition, we offer education and training to help you, your organization or your business to operate the equipment effectively. To inquire further, contact our friendly team today