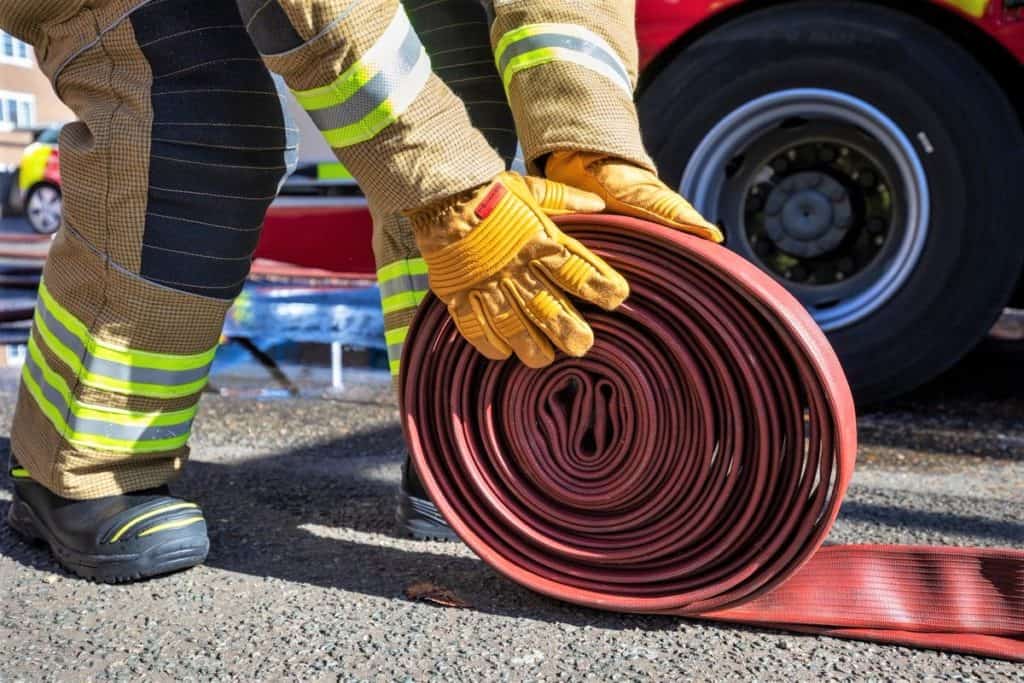 A  fire hose with a Polyurethane (TPU) lining is lightweight, has a rapid water output, is simple to coil, has excellent cold resistance, is simple to clean, and is suitable for use in mountain environments.
The fire-fighting, shipping, petroleum, and chemical industries are the primary users of fire hose. It is an excellent option for use as hose for fighting fires.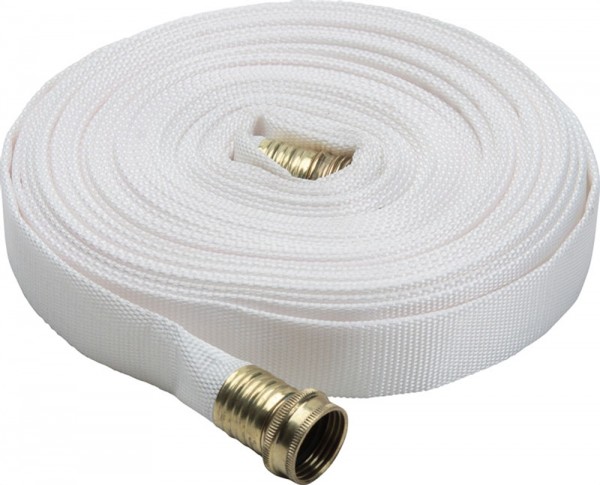 Blank single-layer tape, polyurethane (TPU) coating, polyester filament,  fire hose.
Pressure parameters: The composition of the  fire hose is a single-layer blank with polyester warp and weft filaments. TPU (Polyurethane) lining.
 Application scope: Fire
Standard Length: 10 metres, 20 metres, 25 metres, 30 metres. Special lengths tailored to customer specifications.

The colour of the Hose: The hose's standard colour is white. Other than the standard colour, the hose's increased cost must be calculated separately.

The colour of the  fire hose's lining is transparent. Other colours can be manufactured based on customer demand.
At AITO Firework Sdn Bhd, we do sell fire extinguishers among an extensive range of fire safety equipment. In addition, we offer education and training to help you, your organization or your business to operate the equipment effectively. To inquire further, contact our friendly team today