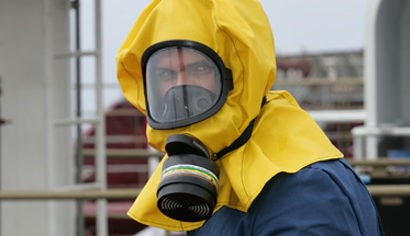 Hood of synthetic fabric (polyester) coated with PVC protects the mask's visor and inhalation fitting group from soiling. The C607 MD full face gas mask differs from the basic model by including a hood. This version was created for particularly dirty applications with solid or liquid substances that are not dangerous to the user's safety and health. It offers no additional gas protection to the mask. The C607 MD full face mask's hood isn't suitable for liquid chemical protection. For anti-gas or toxic or noxious chemicals that are dangerous for health and safety, use chemical clothing or overalls. The hooded mask isn't suitable for flame-risk environments or processing.
Complete range of devices for the supply of breathable air. Connectable to all networks of compressed air or to large capacity cylinders equipped with pressure reducer.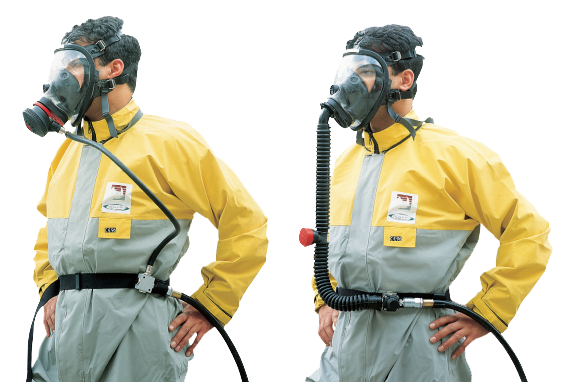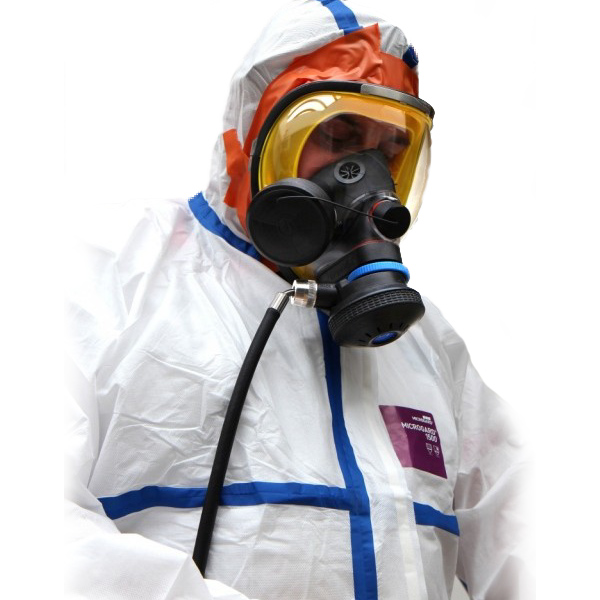 Full cover suit is a positive pressure breathing device with external compressed air supply, fitted with demand valve and full face mask. Besides, a dust filter with a P3 efficiency allows to enter or to leave the contaminated area.
Re-usable splash protective coverall
Basic splash protective coverall that provides protection against chemical spray in low-risk environments. The suit comes with a wide range of optional features for you to get a customized suit that fits your needs. Splash 600 suit is made from strong and durable coated fabric, and there are options of PVC or rubber coating depending on what level of chemical protection is needed. All materials are antistatic.
PVC is suitable for protection against alkaline chemicals in all concentrations, such as sodium hydroxide and ammonia, and against low to medium concentration acids, such as hydrochloric acid.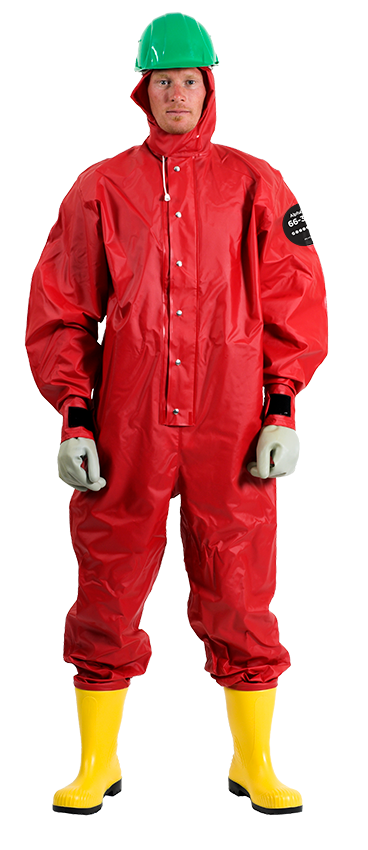 Chemical Protection Gloves
Work glove made of neoprene with pure cotton lining. Anatomical shape that guarantees excellent grip.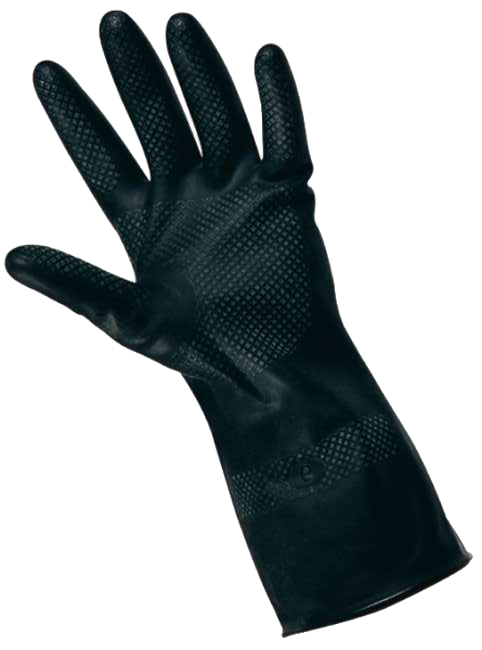 At AITO Firework Sdn Bhd, we do sell fire extinguishers among an extensive range of fire safety equipment. In addition, we offer education and training to help you, your organization or your business to operate the equipment effectively. To inquire further, contact our friendly team today