Disinfeksi & Sanitasi: 9 kawasan sentuhan tinggi yang anda perlu beri perhatian
Dalam situasi Covid-19 yang terus merebak ini, kita semua perlu mengamalkan kebersihan yang tinggi termasuklah melakukan disinfeksi terhadap rumah, pejabat, sekolah dan sebagainya.
Jika anda tidak mampu untuk melakukan disinfeksi secara menyeluruh, fokuskan kepada area sentuhan-tinggi iaitu area yang lebih tinggi risiko terdedah kepada bakteria dan virus. Kawasan-kawasan ini adalah kawasan yang paling kerap anda sentuh namun seringkali terlupa untuk dibersihkan.
Kawasan sentuhan tinggi:
Tombol pintu
Suis Lampu
Alat kawalan jauh
Kunci
Telefon bimbit
Kepala paip
Tandas
Permukaan meja dan bangku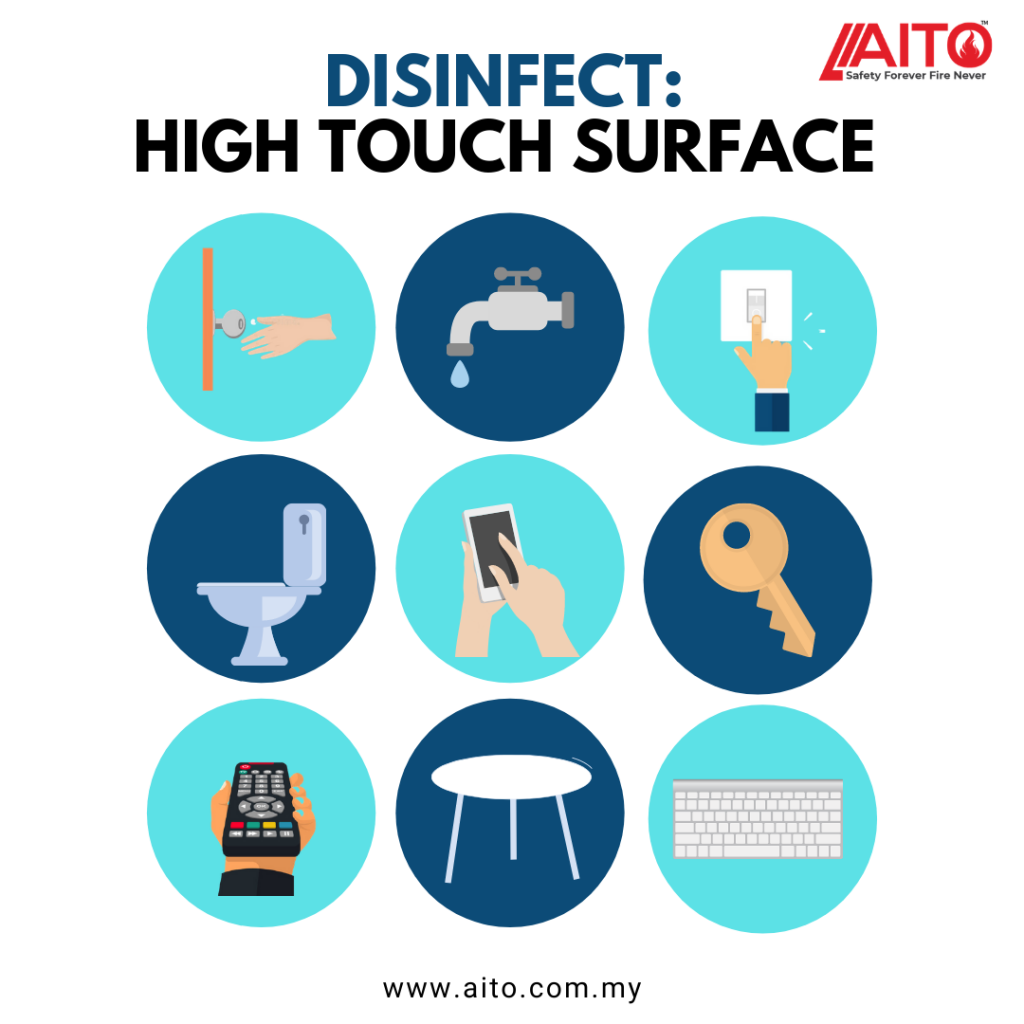 Membersihkan kawasan spesifik ini juga dikenali sebagai 'pembersihan bersasar', terutamanya jika ada individu yang sakit di rumah anda.
Dengan cara ini, anda dapat membersihkan area yang tepat dengan masa yang cepat dan dapat menghentikan penyebaran kuman di kawasan rumah atau pejabat anda. Anda juga akan kurang terbeban untuk membersihkan keseluruhan bangunan dalam satu masa.
Jika anda mahu pembersihan secara menyeluruh tanpa membebankan diri anda serta menjimatkan masa, anda boleh dapatkan servis disinfeksi dari pakar yang menjalankan perkhidmatan ini secara professional.
"Kebanyakan virus mampu hidup sehingga beberapa jam, malah ada juga yang bertahan sehingga beberapa hari di permukaan yang kering. Oleh itu, kita perlu melakukan disinfeksi terhadap kawasan sentuhan tinggi dengan kerap" – Elizabet Scott, Professor Mikrobiologi, Simmons Center for Hygiene and Health in Home and Community, Simmons University.
Apabila membersihkan kawasan sentuhan tinggi ini, anda perlu melakukan pembersihan secara normal, kemudian bersihkkan menggunakan disinfektan dan biarkan kering sendiri.
Bagi bahan untuk disinfeksi, anda boleh gunakan larutan alkohol yang mengandungi 70% alkohol, cecair peluntur atau bahan disinfeksi yang didaftarkan atau dikategorikan sebagai gred hospital.
Ingat, jangan pula guna bahan pencuci yang tamat tempoh atau mencampurkan peluntur dengan bahan pencuci yang lain.
Jika anda dah bersihkan dan melakukan disinfeksi di kawasan rumah atau pejabat, jangan lupa untuk cuci tangan dengan sabun juga.
Perlukan khidmat disinfeksi dan sanitasi professional, serahkan kepada kami, Hubungi kami. #KitaJagaKita #Covid19Malaysia