Fire Extinguisher For Car: Extinguisher for Your Car
As an essential part of every vehicle safety kit, fire extinguisher for car is a specialty product designed to do a specific job.
Although your vehicle is assembled with optimum safety in mind, many of its components are potential fire hazards.
Should you encounter a sudden and dangerous fire situation, having a fire extinguisher on hand will allow you to fight the blaze and deter excessive vehicle damage.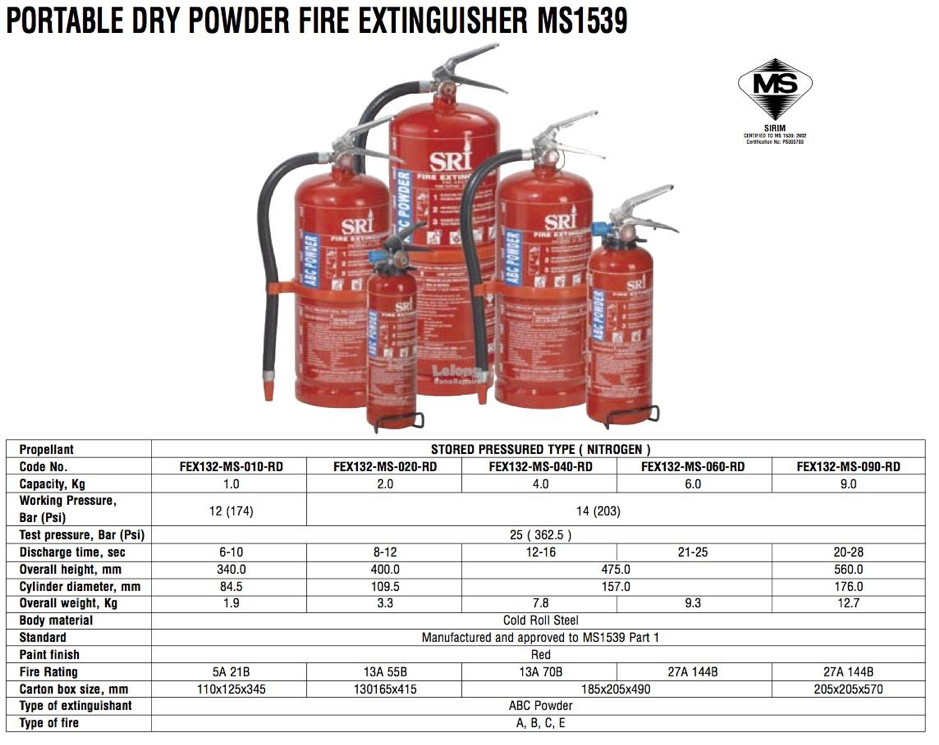 What Size of Fire Extinguisher for Car ?
Weight decides the size of fire extinguishers; they are also categorized by the fire repellent they contain. There are many models on the market right now that are small and compact, ideal for a personal vehicle.
These 2 lb or 1 kg (approximate conversion) fire extinguishers are light enough to handle easily and small enough to fit into most cars unobtrusively.
Commercial vehicles must carry a fire extinguisher based on NFPA regulation, and most often do not require a model weighing more than 5 lb (2.3 kg).
Type of Fire Extinguisher is Best-Suited for a Car (According to fire extinguisher class)
Your vehicle presents several different fire hazards: oil, gas, electrical wires and upholstery. Your car fire extinguisher must be able to handle every possible mishap.
Dry powder fire extinguishers are the best choice for a vehicle or boat.
The fire repellent inside is rated for use on any A, B and C or E class of fire (depending on your national fire classifications).
This means that a dry powder car fire extinguisher will fight fuel and electrical related fires, as well as common organic combustibles such as upholstery, paper, cloth and wood products that are integral to your vehicle.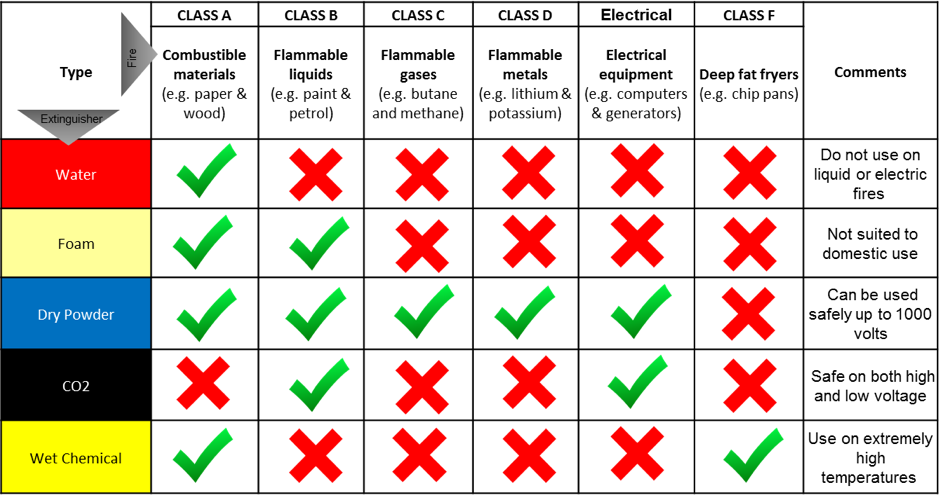 General Properties of a Quality Car Fire Extinguisher
Shopping for car fire extinguisher for safety purposes can be overwhelming. Here are some essential features to look for:
Light weight – under 2 lb is ideal
Compact shape – an elongated, cylinder shape is practical
Durable body – preferably aluminium as that material is corrosion-free and light
Ready filled – available for immediate use
Easily serviced – can be filled and serviced by a regular fire services company
Storage clip or mount included – an under-seat or trunk mount is convenient, and some have useful clips that hook unto other places in the vehicle
Controlled discharge – should have a durable and controlled trigger
Good warranty – to ensure you are protected from faulty manufacturing
Certified to Local Fire Standards – always buy a fire extinguisher that has been labelled with local certification.
Service your car fire extinguisher in the same way that you would service your home extinguisher.
It should be recharged or replaced after every use, even if it was not completely discharged at the time of operation. Regular maintenance includes a monthly inspection and an annual service that typically involves a recharge.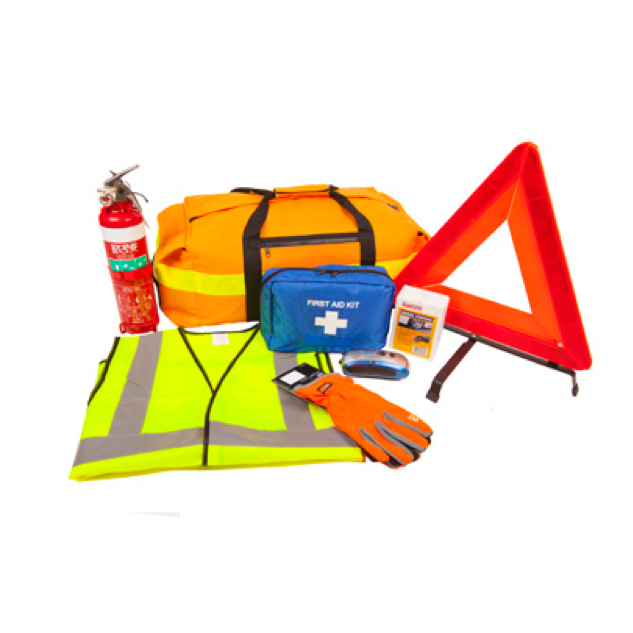 Other Elements of a Vehicle Fire Safety Kit
Besides fire extinguisher for car, it is savvy to have a fire blanket, maintenance tools and first aid kit in your safety kit. These things are intended to guarantee a protected outing for all.