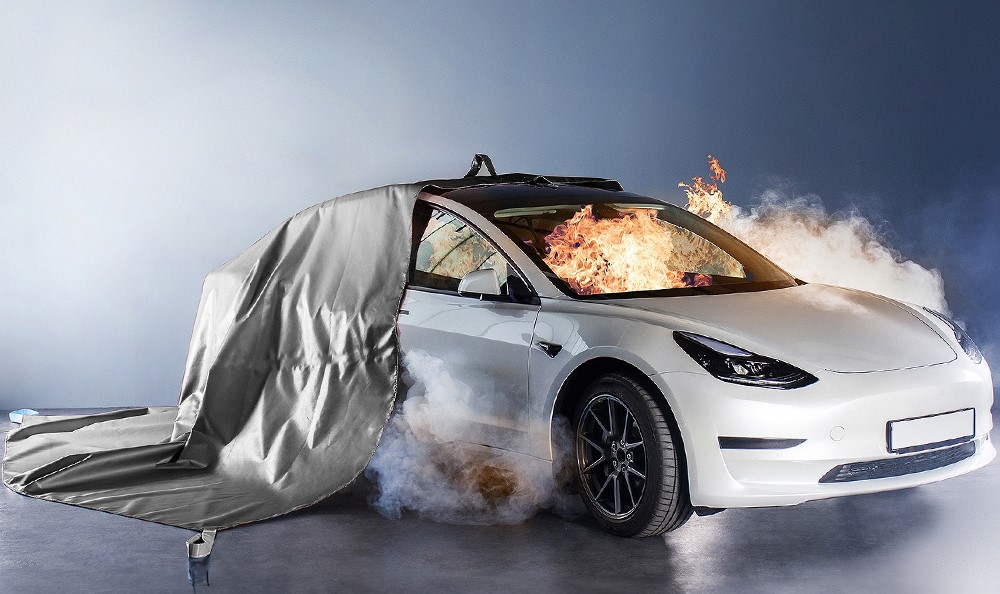 AITO has developed a specialist range of fire blankets specifically for the Lithium-ion battery market. Our Blankets are capable of withstanding extremely high temperatures for a prolonged period of time as well as being robust enough to offer protection against potential debris and shrapnel expelled during a battery fire event. 
These qualities make our Lithium-ion battery fire blankets an important part of your passive fire protection strategy. 
If your organization is connected to the production, storage, and transportation of lithium-ion batteries and associated devices you will need a comprehensive strategy that incorporates passive and active fire suppression systems. Easy to store and easy to deploy. Available in a wide variety of sizes, please contact us with your requirements.
Properties of Lithium Fire Blanket
At AITO Firework Sdn Bhd, we do sell an extensive range of fire safety equipment. In addition, we offer education and training to help you, your organization, or your business to operate the equipment effectively. To inquire further, contact our friendly team today.