Smoke Control : Facts You Should Know About Smoke Control
A smoke control system should be chosen by a fire protection engineer with enough knowledge to tailor the system to the characteristics of the building and its occupants.
While we endeavor to prevent, minimize, and control the occurrence and severity of fires by installing sprinkler systems, minimizing the use of combustible materials in construction, and minimizing ignition sources, fires still occur and lives are still lost.
By now, we all know that it is the smoke (carbon monoxide and other products of combustion) that is the greatest threat to life in the event of a building fire.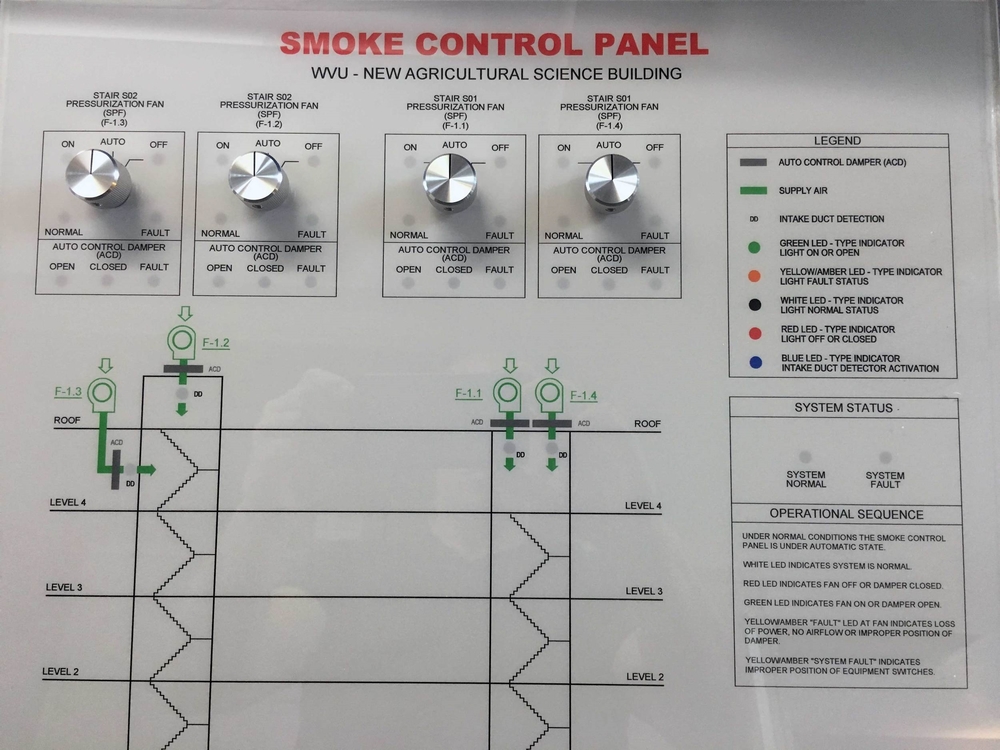 While the fire may be localized, the smoke will travel wherever the building airflow and its own buoyancy will take it.
Without safeguards, smoke will travel through ductwork, up through building shafts, through openings in walls and floors, and throughout open atria spaces and open malls.
System Design Success
The design of an effective exhaust-type smoke control system starts with a proper analysis of the use of the space and the expected contents of the space.
This important step establishes the potential sizes and locations of a fire within the space, which leads to the growth rate and smoke production expectation.
Because the development of these parameters sets the foundation for the calculation and the design of the system, it requires a significant amount of experience and expertise.
Underestimating the energy content or burning speed of the fuel load will lead to the design of a system that is incapable of extracting the smoke fast enough to maintain a tenable environment; overestimating the energy content or burning speed of the fuel load will lead to the design of a system that is unnecessarily expensive, complex, or energy consuming.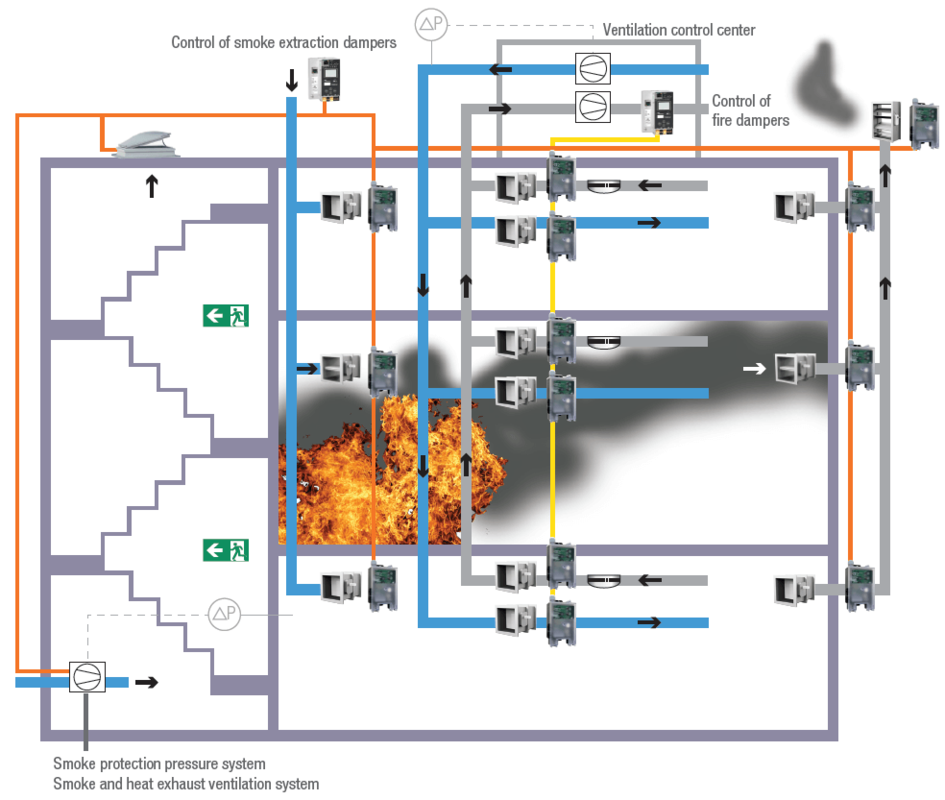 While overdesigning a smoke control system may seem like an innocuous way to ensure that the design was conservative, there are serious cost and functional issues that must be considered.
Modeling and Simulation
Modeling and simulation allows the engineer to build a computer model of the space to simulate various fire scenarios that can be used to optimize the design.
The engineer can run the model with various fire sizes and locations as well as modify the airflow rates and locations of exhaust and makeup air.
The optimized system will not only maintain the smoke layer at more than 6 ft above the highest walking surface, it will minimize initial and ongoing costs, minimize energy consumption, and consider the ease of maintenance and reliability.
It is not enough to simply consider if the system meets the requirements of the applicable codes, it must also consider the needs of the owner and the users of the system.