DO WE NEED TO GET APPROVAL FOR RENOVATION?
Building renovation is a process of building makeover – that includes many things such as wall opening, an extension of the building and many more
It is illegal if you didn't apply for approval to renovate your premises. A penalty will be charged to the owner of premises if they did not do so.
Besides getting the penalty of not making a building renovation approval, the authorities can force the owner and project developer to tear out the completed work.
The main point here is – safety.
Well, safety is the main reason why the renovation requires approval. By enforcing the standards of construction, the local authorities will give you guidance; so that if an emergency breaks out during the renovation process such as structural failure and presence of fire, there will be a chance to get out of that situation.
Renovation approval possession from the local authorities is very simple.
Before getting everything started, make an appointment with the said department and next, consult with the local building inspector. The person in charge will give the requirement plan approval. Then, the building renovation plan approval needs to be submitted to the local council.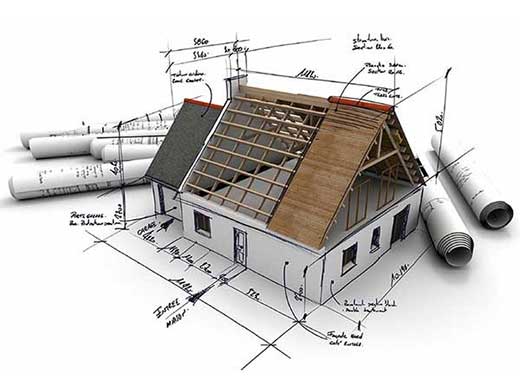 Here are documents needed to get a building renovation plan approval:
Building a renovation drawing plan.
Cover letter from an authorized architect and engineer.
A copy of the Sales and Purchase Agreement.
A copy of the Certificate of Occupancy Fitness.
Building's owner details information – full name as per NRIC, address, phone number, NRIC copy and signature.
An approval letter from the Technical Department regarding building plan approval.
A copy of the temporary title.
Processing fee based on Standard Buildings by Laws 1984.
A copy of the latest assessment rate receipt.
Copies of the premise building plan that are in order and endorsed by the premise building owner alongside with authorized architect and engineer or registered draftsman.
The renovation premise plans must be coloured according to the prescribed theme colour as below;
Red

– for new renovation or extension work

Blue

– for demolition works.
Not coloured – original works on the premises.
 A set of reinforced concrete framework plans with the calculations of structure and a guarantee letter of the durability of the said structure and also, being endorsed by an authorized engineer.
Detailed information of the registered architects and engineers. The information must have official stamps – indicating that the party is accountable in conformity of Standard Buildings by Laws of 1984.
Five copies of the building plan consisting of:
Key plan.
Site plan.
Floor plan.
Elevations plan.
Sanitary and Plumbing layout.
AITO Firework provides a fire safety consultant that will help you to provide solutions for your business.
Email us now to discuss how our fire safety consultants can assist you to follow the regulations to ensure your business is meeting its obligations.  WHATSAPP FOR MORE INQUIRY or call 03-7831 4791