Do you know what to do if a fire starts in your home? Learn about fire safety tips and how to prevent fires so your family will be prepared in the event of an emergency fire at home because the safest way to deal with fire is to prevent it.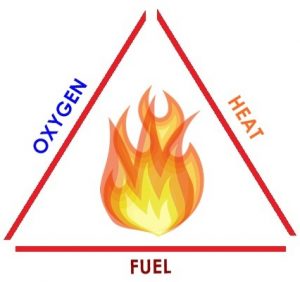 Watch 9 Common Causes of House Fires
Studies have shown that many home fires are caused by improper electrical appliance installation. Did you also know that cooking is one of the main causes of home fires? For example,
– Food left unattended over the kitchen or in the oven or microwave
– Oil spill
– A dishwasher too close to a wardrobe
– Toaster oven or toaster
Keep an eye on children while cooking and practising safe cooking habits.
It's a fact that people have nearly a 50% better chance of surviving a fire if their home has the recommended number of smoke detectors. Install smoke detectors on every level of your home and in each bedroom. Test your smoke detectors monthly, and be sure your family members are familiar with the sound of the smoke detector.
Smoke Detectors Can Save the Life – BOMBA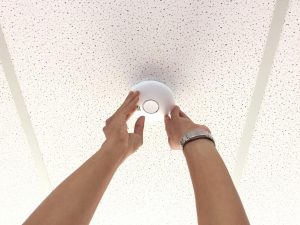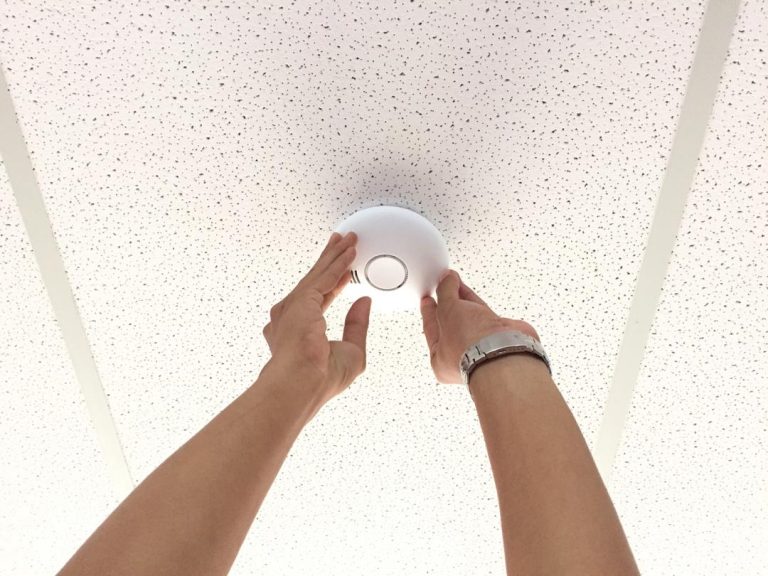 You should have at least one fire extinguisher strategically placed around your house on every level for fire safety purposes. It is crucial for you to have some quantity of fire extinguishers in case of fire burning happens anytime  – at least one on each floor and in the kitchen. Know what types of fire extinguishers are suitable for you to keep at home. Keep them out of reach of children. Fire extinguishers can be useful in controlling small fires and preventing them from spreading.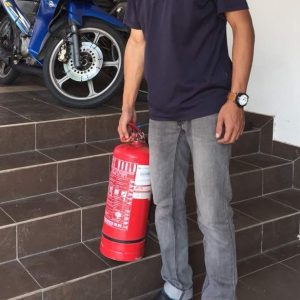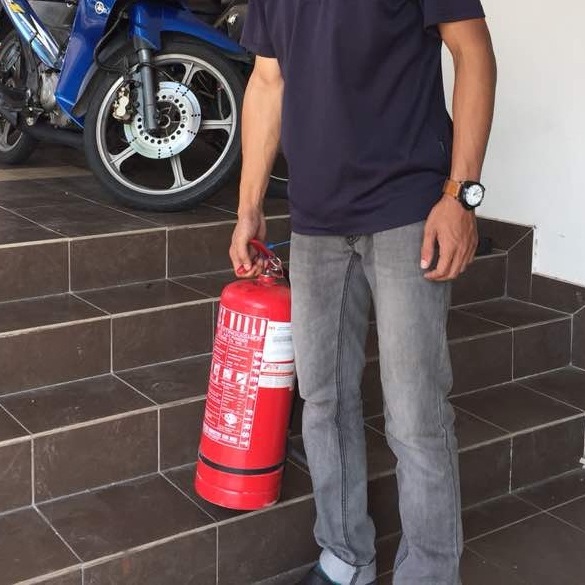 Remember the word PASS when operating an extinguisher, learn how to use the fire extinguisher :
Pull the pin. Release the lock with the nozzle pointing away from you.
Aim low. Point the extinguisher at the base of the fire.
Squeeze the lever slowly and evenly.
Sweep the nozzle from side to side.
Apart from having the fire extinguisher, you should also conduct routine maintenance on your fire extinguishers and even have them inspected to make sure they are functioning properly when happens fire burning. Here are some of the tips on how to maintain the fire extinguisher to ensure it is working properly in the event of a fire.
Fire drills are held at the school and at work. Why should not you have them at home? You need to have a good escape plan as your fire safety guide at home. Go through each room in your house and think about the possible exits. You should rehearse fire drills from time to time so that everyone can be better prepared for the real fire situation. This is an essential part of fire safety for family members. Design a meeting place outside your home, make sure it will be a safe spot. Never go back inside for people, documents or belongings.
To practice fire safety at home, here are among the things you should do to protect the home from fire :
Install and test smoke detectors in your home regularly
Install fire extinguishers at home
Have a fire escape plan in your house
Practice fire safety is the best way to protect your family from a fire.
Read Guide to the Safety, Health, and Welfare at Work Act, 2005 – The aim of this Guide is to give general guidance aimed at the prevention of occupational accidents or ill health. It is not intended as a legal interpretation of the legislation
We are glad to help you protect your place from the fire. For any inquiries and further assistance, you may chat with us by clicking on the live chat on the bottom right or just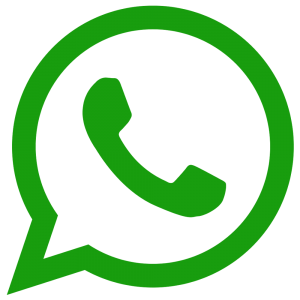 WhatsApp us.