A fire blanket is a safety device designed to extinguish incipient (starting) fires. It consists of a sheet of a fire retardant material which is placed over a fire in order to smother it.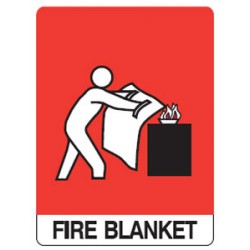 Putting out a fire
1. Pull Out The Fire Blanket. 
Fire blankets usually are provided with the bags and two white tabs hanging down. Pulling on the tabs will lose out the blanket, allowing for quick access if happens any emergency.
2. Protect Your Hands. 
To protect your hands from any flame or smoke, roll the corners of the fire blanket over your hands or you can also use gloves made of fabric or substance that prevents or inhibits something, especially the outbreak of fire.
Place the fire blanket over the flames when the fire blanket is securely rolled over your hand. Place it down softly. do not throw it roughly. Start with the nearside of the flames and move in. Throwing the fire blanket from far can cause flames to slowly move over the blanket, worsening the situation.
Leave the fire blanket at the heat source until the flame is smothered for about 15 minutes. Do not touch the fire blanket until it does not feel hot anymore.
5. Call BOMBA
Call the Fire and Rescue Department (known as Bomba) Tel: 994 / 112 from a mobile phone if you need further emergency assistance to make sure there is no possibility to still have a remaining ember of heat that could cause another fire.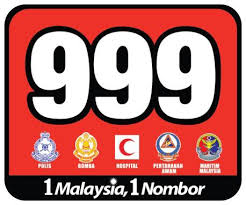 ---