Fire Contractor Johor: 5 Best Fire Contractors in Johor
Looking for a fire contractor Johor? Let's take a look at the 5 best fire contractors Johor for all of your business's needs in Johor. From security systems to fire protection systems, companies spend hundreds, if not thousands, of money protecting their commercial spaces.
But how do you find the most qualified contractor for the job? If not protected correctly, your commercial space could go up in flames in a matter of minutes.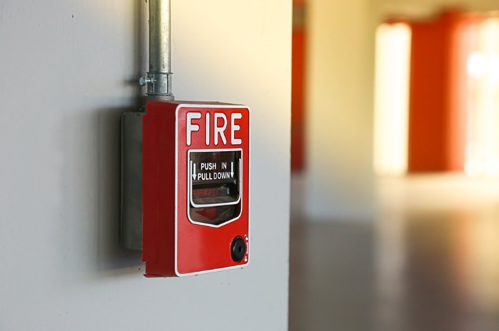 1. Jaya Sarana Engineering (JB) Sdn Bhd
Beyond providing top quality fire safety and protection related services, the Jaya Sarana Group of Companies is also involved in supplying specialised vehicles and equipment to Fire and Rescue, Environmental Protection and Communication departments. Jaya Sarana Engineering to provide an even more comprehensive service to clients, and expanded expertise into other related mechanical and electrical services.
2. AITO Firework Holding Sdn Bhd
AITO Firework Holding Sdn Bhd is a Bumiputra status company offering sales and servicing of various fire-fighting equipments, installation of firefighting systems, providing fire safety seminar and training, as well as supplying personal protection and safety equipment. AITO Firework is led by individuals who have vast knowledge and experience in the field of firefighting, fire protection and fire prevention.
Their main objective is to effectively educate the public as to the real danger of fire and to instil the knowledge of self-awareness and self-discipline in matters related to fire safety. Ultimately, proper knowledge and proper fire protection equipment will minimize the damage posted in the event of a fire emergency.
3. Kurawah Fire System Sdn Bhd
Kurawah Fire System Sdn Bhd (previously known as Kurawah Fire System) was incorporated on 11th May 2009 and commenced business in the month of September same year. The company specializes in supplying a wide range of Fire Fighting Equipment for Land and Marine produced by local and foreign manufacturers.
They also cater for firefighting jobs including service, installation and maintenance of fire protection systems in old and new buildings. Kurawah Fire System Sdn Bhd is believed to provide an efficient and reliable service.
4. CT Indah Engineering Sdn Bhd
CT Indah Engineering Sdn Bhd was established in the year 1993 and is under the management of an associated company named, CT ENGINEERING which was incorporated in the year 1989. The company has grown with the industrial development in Malaysia since.
Personnel of the company were all well trained and have good experience in the relevant field for years. The company have completed jobs from small and simple systems to the range of high-risk systems includes chemical plant processing hazardous product and high pile storage.
CT Indah Engineering Sdn Bhd is specialized mainly in fire protection services. The company provides services like supply, install, service and maintain all range of fire protection systems to the standard and approval of the authority.
5. FOSH Sdn Bhd
FOSH supplies a wide range of fire protection and firefighting products meeting the requirement of local and international standards. FOSH is audited every 2 years to ensure they have the capabilities to service fire extinguishers. In addition, FOSH fire extinguisher competent person oversees the servicing of all your fire extinguishers in accordance with JBPM standards.